Crafting Custom Coffee Tables:
Custom Coffee Tables.
When you imagine the perfect coffee table for your living space, what do you see? Is it a sleek, Mid-Century Modern piece with clean lines and functionality? Or perhaps a rustic Farmhouse design, embracing the warmth of weathered woods? Maybe it's an intricate Victorian table, adorned with detailed ornamentation and dark, rich wood.
At "Dovetails and Stitches," we understand that your coffee table is more than just a piece of furniture; it's a reflection of your unique style and needs. In this blog post, we'll delve into the world of custom coffee tables, exploring why they're the epitome of quality and the perfect expression of your individuality.
Custom Coffee Table: Beyond Dimensions and Designs
When it comes to a custom coffee table from "Dovetails and Stitches," it's more than just a piece of furniture; it's a personalized reflection of your unique lifestyle and needs. Beyond the aesthetics and dimensions, our custom coffee tables are designed with functionality and durability in mind.
Tailored for Your Lifestyle:
Your living space is as unique as you are, and so are your requirements. Our custom coffee tables are meticulously designed to seamlessly integrate into your daily life. Whether you need extra storage, hidden compartments, or built-in features, we tailor every detail to match your lifestyle.
The beauty of a custom coffee table isn't just in its design but in its function. Everyone's living space and requirements are different:
A client once fell in love with a design but found it just a tad too short for their room. We adjusted it to fit just right.
Another wanted to add a cushion to the top of their coffee table. To accommodate, we added a lip around the perimeter, ensuring the cushion stayed in place.
We've had the honor of crafting tables for those who wished to blend different styles, hardwood choices, and custom dimensions to bring their unique vision to life.
Some clients have been inspired by historical periods, asking us to recreate or fuse styles like Victorian, Shaker, or Sheraton.
Others have approached us with a desire for something entirely novel, merging the minimalism of modern designs with the richness of traditional hardwoods.
Each table we craft embodies its own distinctive character.
The Craftsmanship Advantage:
Craftsmanship is at the heart of every table we create. We take pride in using time-tested joinery techniques that ensure longevity and superior quality. Here are some of the joinery methods we employ:
• Mortise and Tenon: A robust method where a protruding wood piece (tenon) fits perfectly into a cavity (mortise), lots of gluing surface ensuring sturdiness.
• Dovetail: Known for its interlocking pins and tails, it's especially beneficial for joining corners.
• Sliding Dovetails: A variation of the dovetail that ensures an even tighter fit, crucial for weight-bearing tables.
• Loose Tenon: Offers flexibility in design and enhanced durability.
• Box Joints: Like dovetails but with square-shaped pins, offering both visual appeal and strength.
• Bridle Joints: This is where the end of one piece is slotted, and the other piece has a tenon that fits into the slot. It's often used for bracing corners or joining chair rails.
• Lap Joints: Two pieces overlap, and the overlap is where they're joined. This joint is useful when the alignment of the material is crucial.
• Rabbet Joints: Pieces to be joined are notched, and the notches fit together. Common in cabinetmaking.
The Longevity Promise:
Our commitment to using these joinery techniques distinctly sets us apart. While mass-produced furniture often cuts corners, we ensure that each custom coffee table we create is built to last for generations. It's not just a piece of furniture; it's a legacy of quality craftsmanship.
By combining your vision with our expertise, we go beyond dimensions and designs, crafting custom coffee tables that seamlessly integrate into your life, withstand the test of time, and tell a story of enduring quality.
"Our commitment to traditional craftsmanship not only sets us apart but ensures that every custom coffee table from our workshop stands as a testament to quality in an age of mass-produced furniture."
Navigating Custom Coffee Table Styles: A Guide for Distinct Aesthetics
When you decide to opt for a custom coffee table, one of the primary advantages is the liberty to choose your style:
Mission: Emphasizes simplicity and quality craftsmanship.
Mid-Century Modern (MCM): Sleek, clean lines, and functionality.
Farmhouse: Rustic and traditional aesthetics.
Victorian: Detailed ornamentation and elaborate designs.
Shabby Chic: Vintage elements and pastel colors.
Craftsmen: Intricate details and emphasis on horizontal lines.
Shaker: Simple, functional design with straight tapered legs.
Federal Style: Neoclassical motifs with inlays and veneers.
Sheraton Style: Neoclassical with straight lines and fine inlays.
Art and Craft: Handcrafted artisanship over mass production.
Pennsylvania Dutch: Practical design with vibrant color motifs…. and many more.
Testimonial: What Our Clients Say
"Our experience with Richard was top-notch right from the very first email. He clearly made this very easy every step of the way. It's not always easy to communicate what you want not really understanding the logic of what you're asking for. Watching so many different steps of our table being built through photos kept us engaged and excited. Richard's patience and great communications with us made this a great experience. Our banquette table for our bench seating is truly a piece of art. It matches the bench seating as if they were built together. We couldn't be happier with our table and the professionalism of Richard and all the workers who were a part of this project. The shipping crew were also very professional and a pleasure to welcome into our home to deliver our table. Cheers to all of you!"  Kathleen P. (Trenton, MI)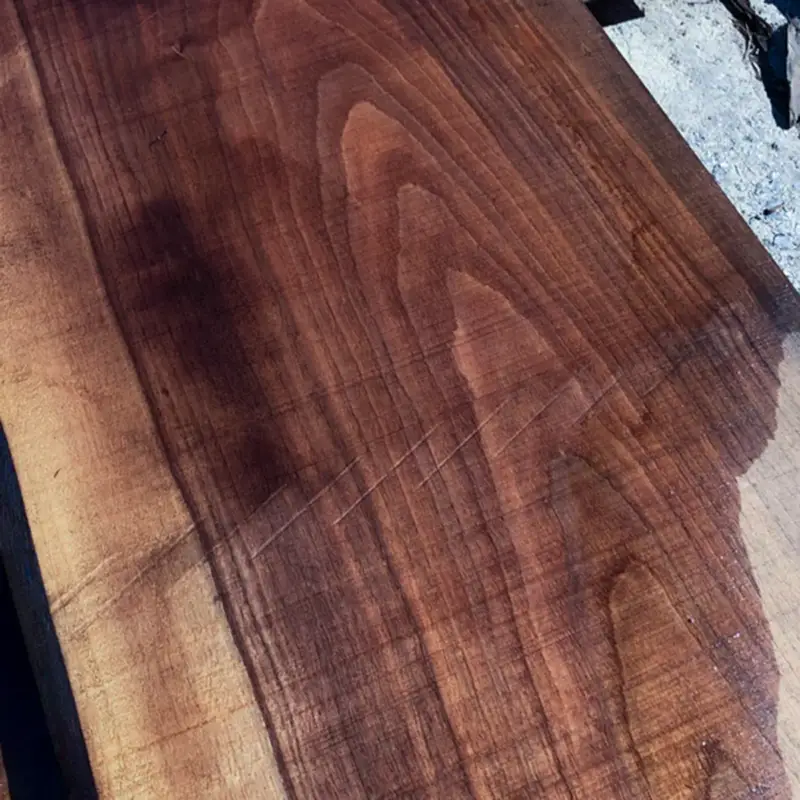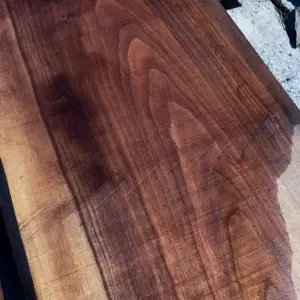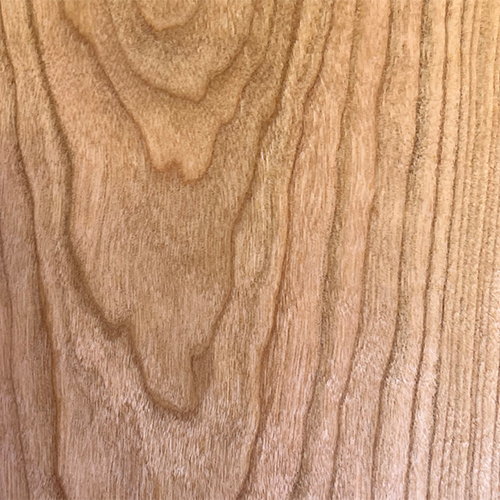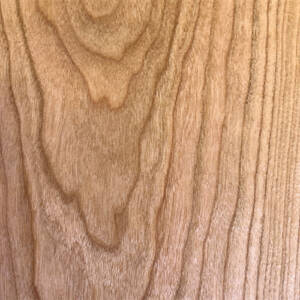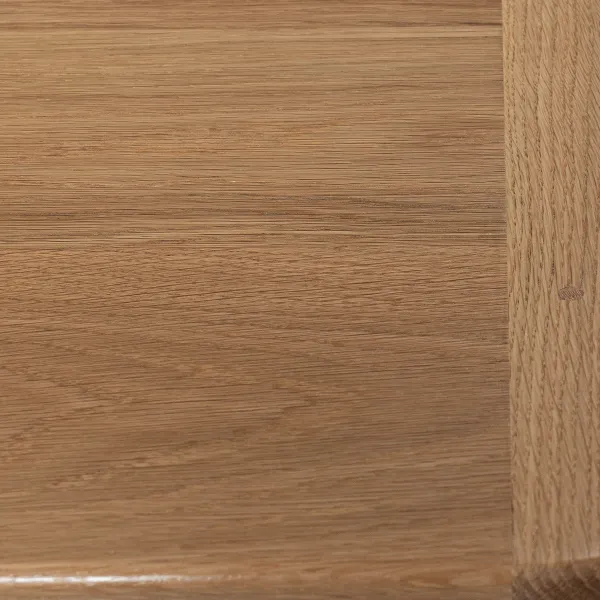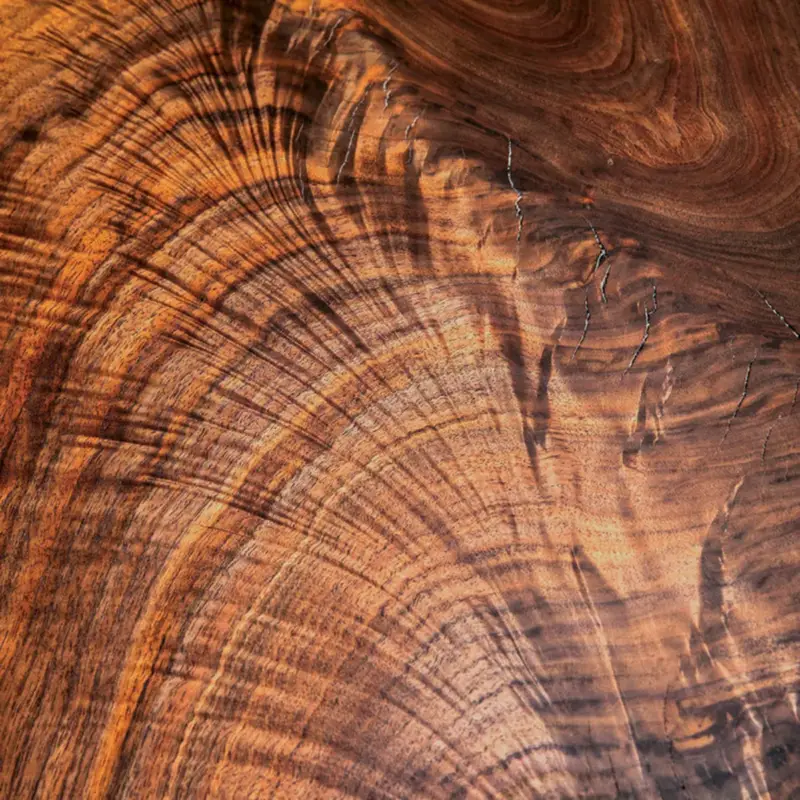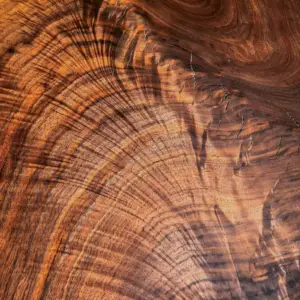 Choosing Quality Materials: The Heart of Every Custom Coffee Table
When it comes to selecting the material for your custom coffee table at "Dovetails and Stitches," the possibilities are as varied as your imagination. We offer a wide selection of over 100 different wood species, including both traditional favorites, exotic choices, and unique patterns.  Not to mention all the live edge options you have available to you.  You have the freedom to select the wood that suits your taste and style.
Traditional Wood Options:
Walnut: Known for its rich, dark tones and elegant grain patterns, walnut is a timeless choice that exudes sophistication.
Cherry: With its warm, reddish-brown hues and fine grain, cherry wood adds a touch of classic charm to any space.
Oak: Renowned for its durability and distinctive grain patterns, oak is a beloved choice for those seeking a traditional aesthetic.
Maple: Featuring a pale, even grain and a light color, maple offers a clean and versatile canvas for your custom design.
Exotic and Premium Wood Options:
Claro Walnut: This rare wood boasts rich, dark tones and intricate grain patterns, elevating the elegance of your coffee table.
Osage Orange: Known for its vibrant yellow-orange color, Osage Orange adds a unique and striking visual appeal.
Olive Wood: Olive wood showcases a beautiful blend of warm tones and exquisite grain, making each piece one-of-a-kind.
Wenge: With its deep, chocolate-brown color and bold grain, Wenge makes a bold and modern statement.
Bastogne Walnut: Renowned for its exceptional character and grain, Bastogne Walnut is a premium choice for discerning clients.
• Unique Patterns and Features:
Burls: Burl wood features distinctive swirling grain patterns, creating a mesmerizing and artistic look for your coffee table.
Crotches: Wood from crotch sections of trees exhibits intricate grain patterns and unique character, adding a touch of natural artistry to your piece.
Remember, these are just some of the possibilities. Your custom coffee table can be as unique as your vision. Explore our extensive selection of wood species, patterns, and features, and let us bring your dream coffee table to life.
Custom Coffee Tables:  Expertly Crafted Finishes
We understand that the finish of your coffee table can make or break its aesthetic appeal. Our finishing department is well-versed in various finishes like varnish, lacquer, hand-rubbed oil, epoxy, and shellac.
Different wood species exhibit unique characteristics and grains, and we take these nuances into account when crafting the perfect finish for your coffee table. Of course, you are in total control as to the finish you chose. The abuse you think your piece may encounter should also help determine the finish.  Here are some suggested finishes for specific wood types:
Walnut: Emphasize the rich, dark tones of walnut with a satin lacquer finish, or enhance its natural beauty with a hand-rubbed natural oil finish or a natural hardwax oil finish. For those seeking a traditional touch, consider about 10 coats of pure tung oil to bring out the wood's full depth and character.
Cherry: Cherry wood's warm hues shine with a hand-rubbed oil finish, adding depth and a touch of classic charm.
Oak: Oak's distinctive grain patterns are highlighted with a matte varnish, giving it a timeless appearance.
Maple: Maple's light color benefits from a clear lacquer finish, allowing its clean and even grain to shine.
Going the Extra Mile for Your Perfect Finish:
In fact, we go the extra mile by creating finishing storyboards and sending them to you. We understand that the finish of your custom coffee table is a crucial element, and it often involves a layered approach. While we also email or text photos, we understand that every monitor or phone screen displays things differently. Plus, seeing the actual wood, with its actual finish, in your home, in your lighting, at different times of the day, is invaluable.
At "Dovetails and Stitches," we take a unique approach to achieving your desired finish. Instead of staining wood, we generally employ wood dyeing. Wood dyeing preserves more of the natural beauty of the grain, allowing it to shine through without muddying the surface. What sets our approach apart is the ability to layer different colors and coats to create the perfect, customized finish for your coffee table.
Contact us today to see how we can bring your vision to life.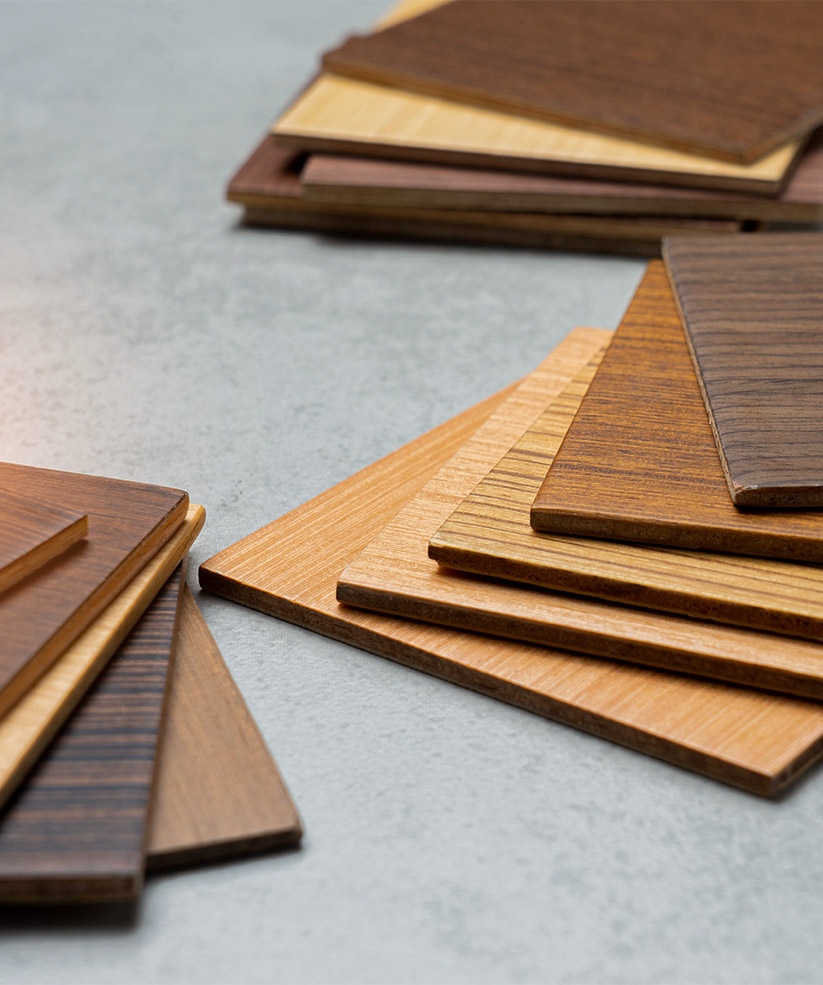 Hundreds of choices to make your piece perfect!