Solid Cherry Record Player Stand
If you're looking for a record player stand that exudes elegance and sophistication, look no further than "She's a Lady." Inspired by mid-century modern design, this stand is crafted from 100% solid cherry wood, giving it a timeless appeal.
She's Got Style, She's Got Grace
She's a Lady is a cherry record player stand, a mid-century modern inspired piece that will add a touch of retro style to any room. The slender cabinet is constructed with reinforced mitered corners for a very polished look with no end grain showing.  The front edge is beveled, popular in mid-century modern design. This is not your average record player stand – it's a piece that you'll be proud to own and display in your home.
Watch Her Strut – The Distinctive Leg Design
The first thing you'll notice about "She's a Lady" is her distinctive leg design. The legs are attached on the outside of the cabinet rather than the traditional 'under the cabinet' design, and are tapered and slightly angled, giving her a unique and sophisticated profile. But this isn't just about looks – the legs also provide stability and support for your valuable record collection.
She's Never in the Way
At 34 inches wide, "She's a Lady" is perfect for almost any size room. She won't take up too much room, but she's big enough to display a record player and a small collection of your favorite vinyl records.  The top has space for most record players  and also features a cut out, for your albums to stick up through the top, making it easy to thumb through your collection.  The bottom of the cabinet has ample space for albums (approximately 50 will fit), and an amp, headphones, etc.
Cherry Record Player Stand – Always Something Nice to Say
In conclusion, if you're looking for a vinyl record cabinet that combines both form and function, "She's a Lady" is a wonderful choice. With her distinctive leg design, quality construction, and mid-century modern inspired style, she's sure to impress. So go ahead, put on some Tom Jones and enjoy your vinyl record collection in style.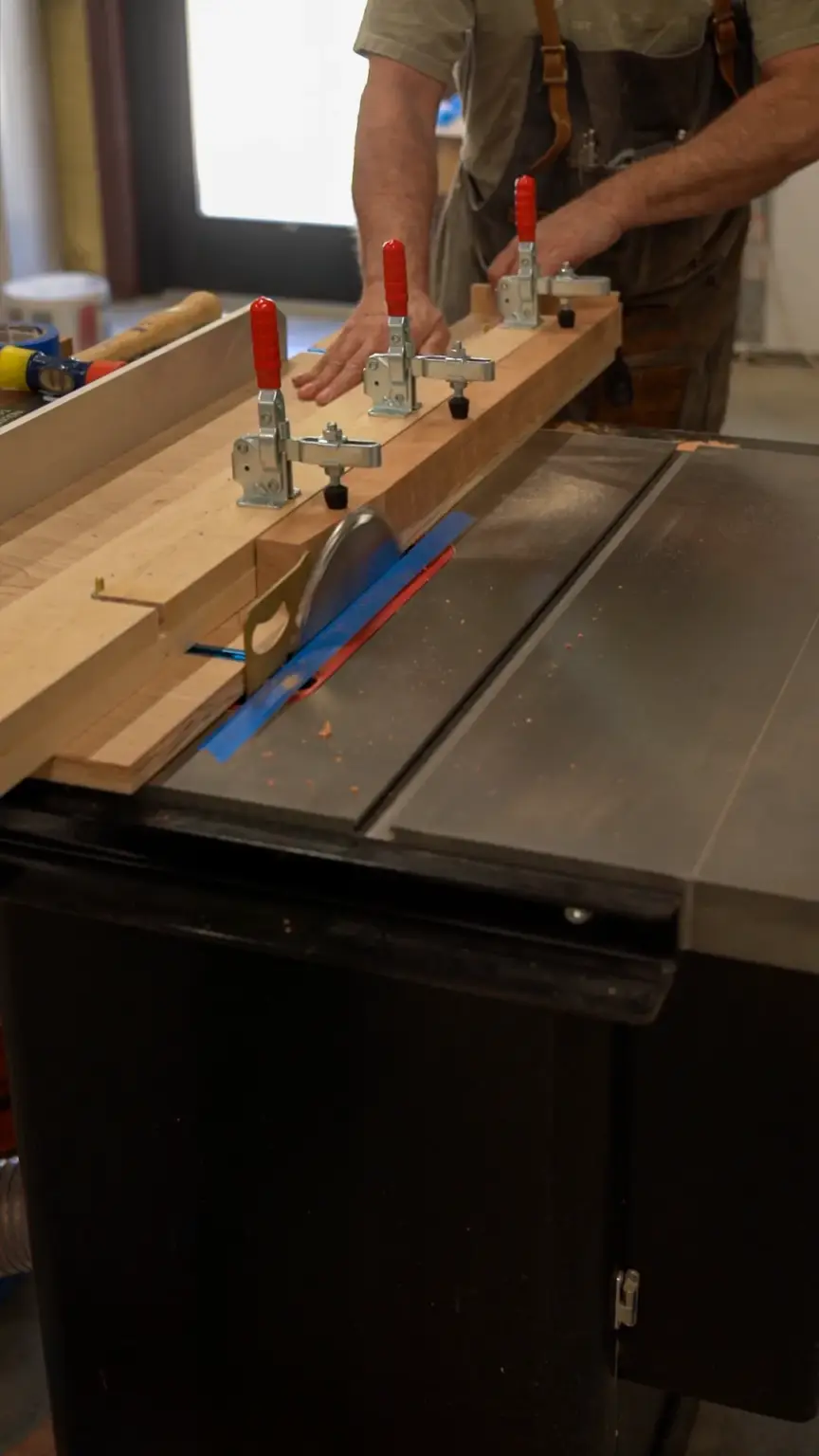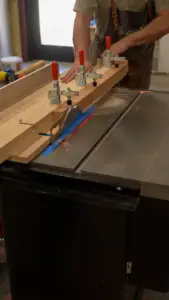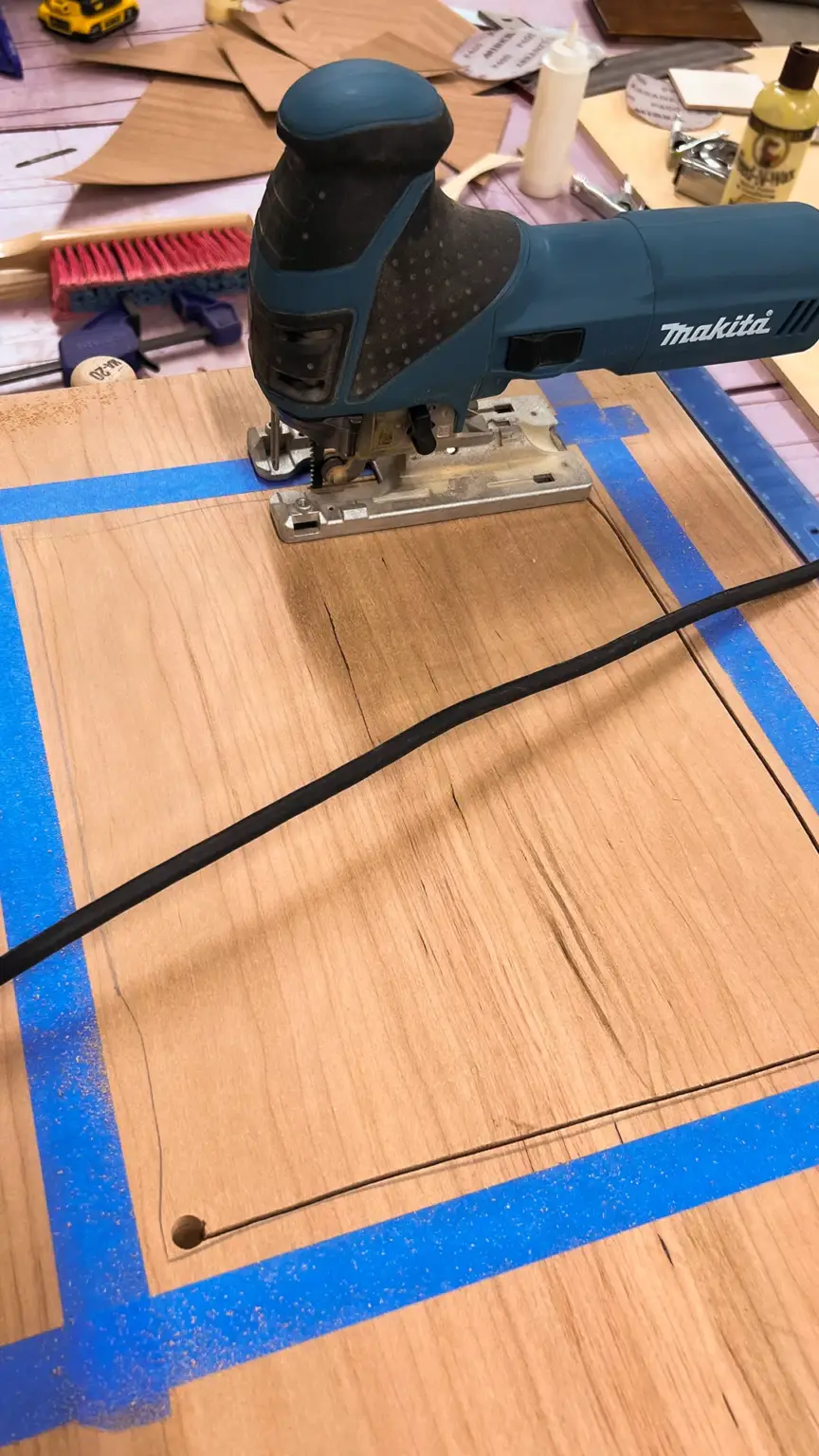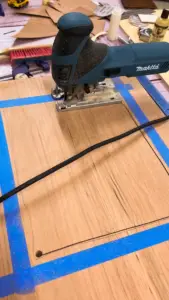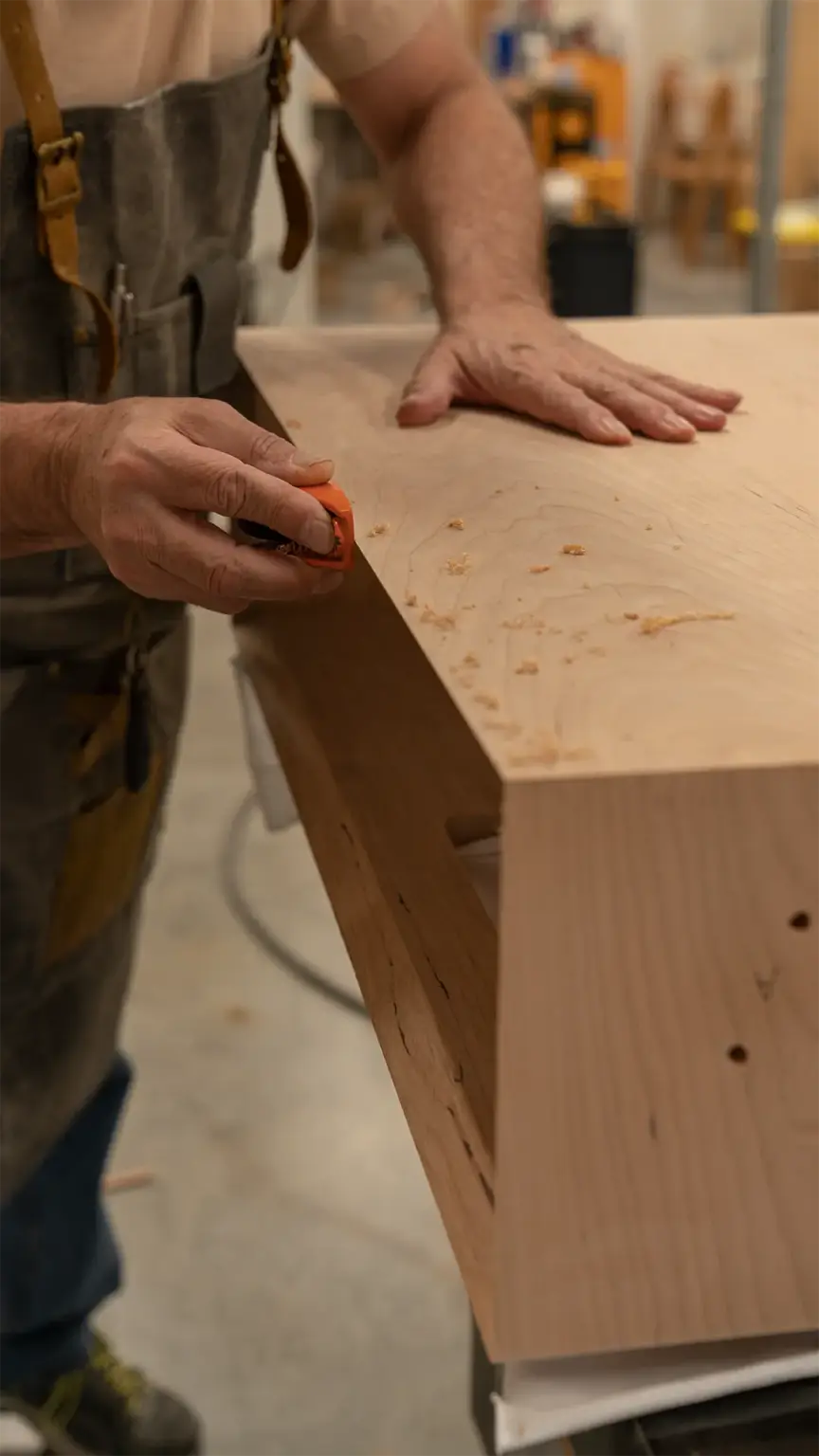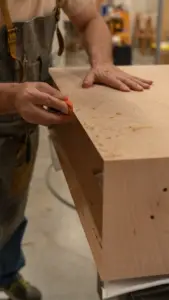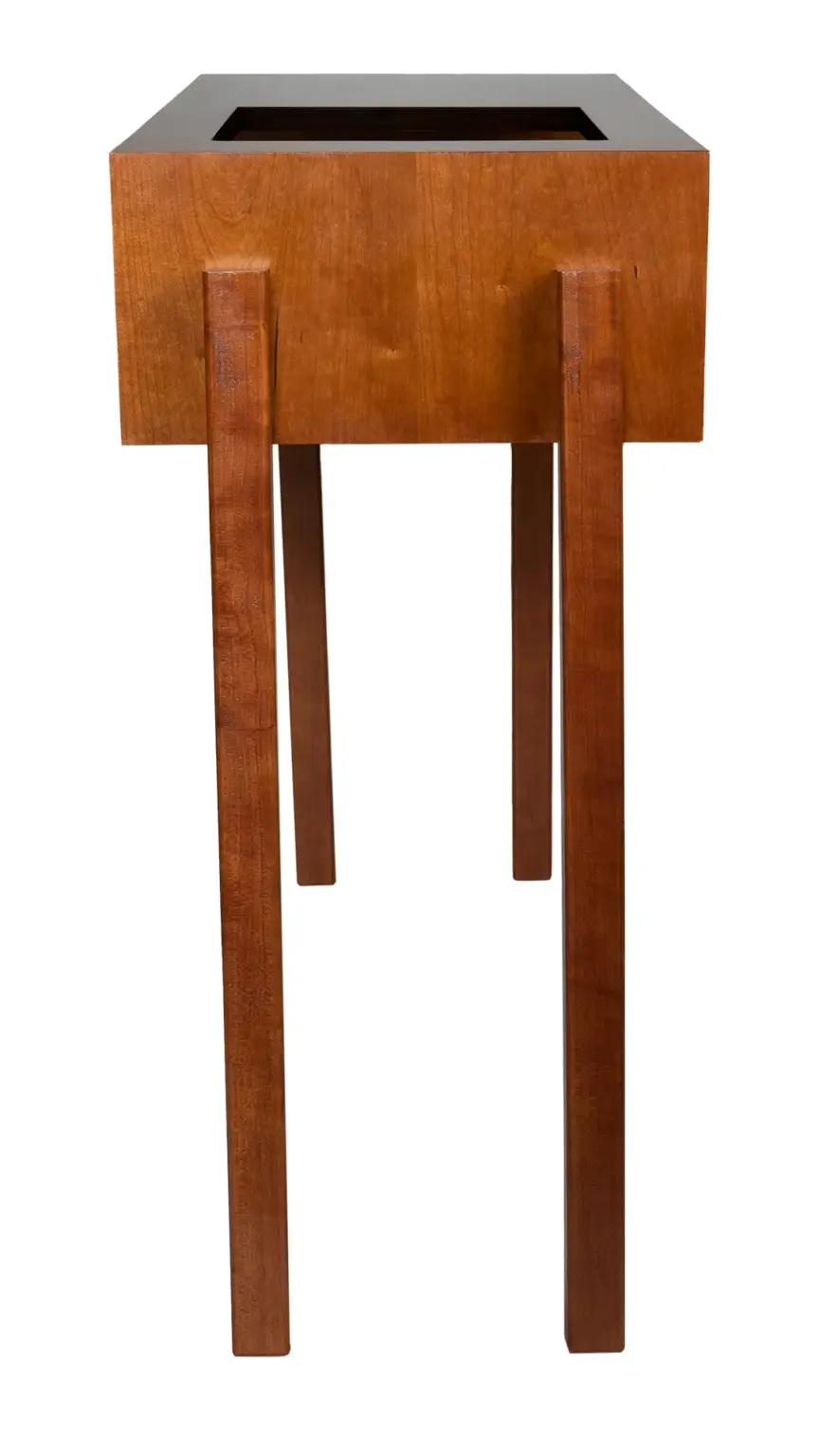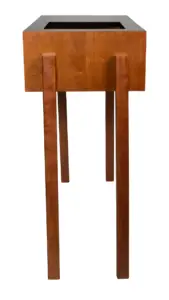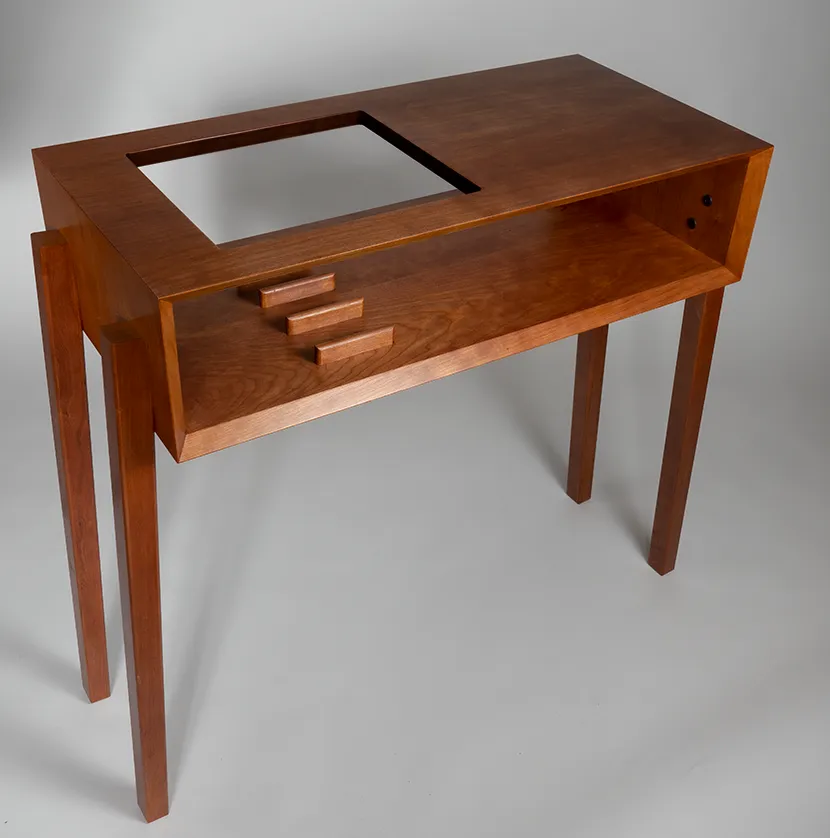 You can custom order She's a Lady in several hardwood choices.  Click here to see what woods we have this in!  (store)